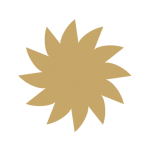 RESTAURANT
Tradition and passion
"…Cooking isn't what we eat, or it's not just that. It is the processing of raw materials according to techniques developed over the centuries, is the ambition of good and beautiful convergent in a dish. The delight of the palate must be ensured by genuine foods, prepared expertly and in a traditional and innovative way, however impeccably…"
Restaurant Ripa Relais comes from a fine renovation of the ancient manor house, distinguished for the brick archs and the wooden beams.
Today it is transformed in a warm and cozy ambience where to enjoy our gastronomic cuddles. Our chefs reinvet and renew the traditional umbrian cuisin with the care that just a real expert can have.
The menù is periodically renovated. The Chefs take inspiration from the season and they use products from our farm and from local manufacturers.
The pasta, the bread and our cakes are handmade and the precious olive oil comes from our trees.
Open every day for dinner from 7.45 pm to 10.30 pm.
Open on weekend for lunch 12.45 p.m. to 2.30 p.m.
Closing day: Wednesday 
Contact us to reserve a table or send us an e-mail.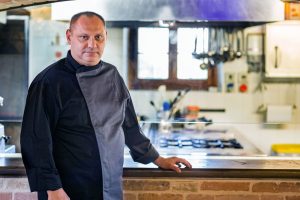 Why tradition and passion? Because of the importance of respecting our food culture but with a personal touch. Chef Enrico Madini interprets the tradition with his experience and passion using quality products and combining them for an innovative menu.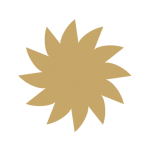 We take care of our guests from the beginning offering them a dining experience to remember: the chef Enrico Madini works with our olive oil, our bread and pasta, our handmade dessert and all the amazing local products respecting the seasonality of the ingredients.
For all palates
Everyone is welcome in our restaurant. We are ready to provide alternatives and to satisfy every requests. We can arrange menu for vegetarians, vegans or allergics and celiacs.
Reservations
To book a table, simply call us by phone or send an email.